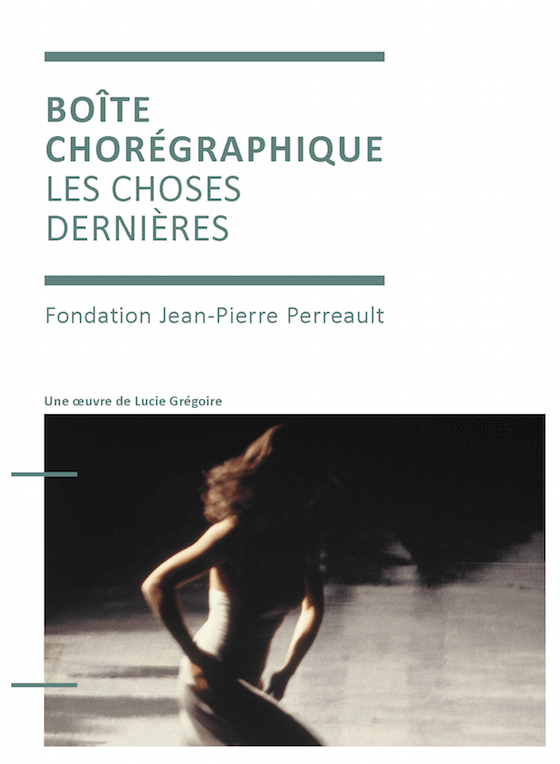 Choreographic Toolkits
Les Choses dernières
Published on :

June 26, 2018
Created in 1994 and loosely based on Paul Auster's novel, In the Country of Last Things, this solo piece is the culmination of Lucie Grégoire's tireless quest to understand identity. In 2016, Grégoire transmitted the work to Isabelle Poirier, another dancer renowned for her intensity, to mark the 30th anniversary of the company Lucie Grégoire Danse.
In Les Choses dernières, a woman emerges from the night as if from a hidden, obscure land. Her gestures examine time. Her body remains fugitive, almost transparent. In the "country of last things," where everything disintegrates, she continues to wander, inhabited by an urgent desire to live. Lighting designed by Alain Lortie and music by Robert M. Lepage envelop the stage and give it a cinematic quality, enhancing the dancer's veiled yet powerful sensuality.
While I was creating Les Choses dernières, I felt and saw a strength and energy in myself that I barely suspected was there, says Lucie Grégoire. It was like a volcanic eruption. Transmitting this intangible aspect of the creative process required a total commitment on the part of Isabelle Poirier, which went beyond technique. She had to be fully present, in body, heart and soul. I had two main concerns: transposing the essence of this solo piece and making sure the dancer could make it hers and breathe her own life into it.