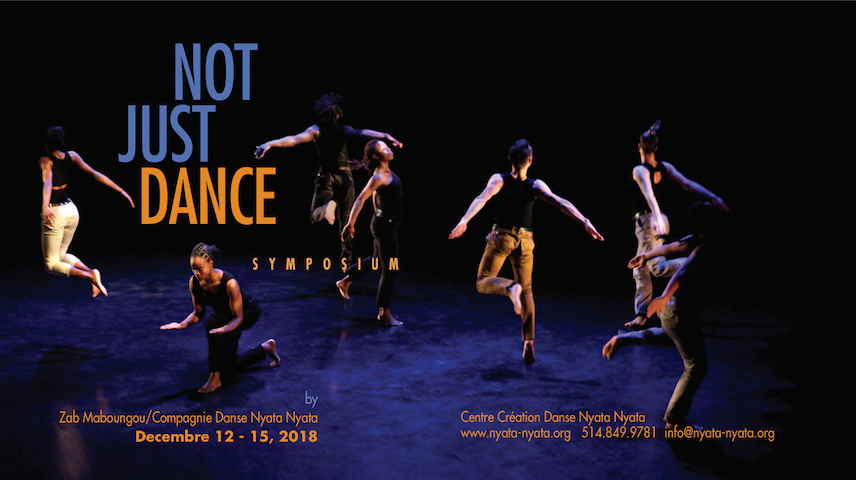 Founded in 1987 and dedicated to promoting dance as both a performance art and a fundamental art form, Zab Maboungou/Compagnie Danse Nyata Nyata has created a seedbed for dance where, alongside the company's creative work (15 choreographic works to date), an ongoing training program, coupled with research, continues to cast light on the movement arising from dance forms originating from contemporary rhythmcultures.
The "Not Just Dance" symposium aims to open perspective on a new dynamic for taking up both the aesthetic and intellectual challenges represented by the art of dance inherited from and inspired by rhythmcultural traditions of dance and music, including, in particular, those originating from Sub-Saharan Africa.
For this symposium, the art of dance will be a host in its own image: at once free and inviting, engaging and seeking, moving from gesture to word and creating in situ, opportunity and reflection, dialogue and an encounter, halfway between a history to be revisited and a future to be invented.