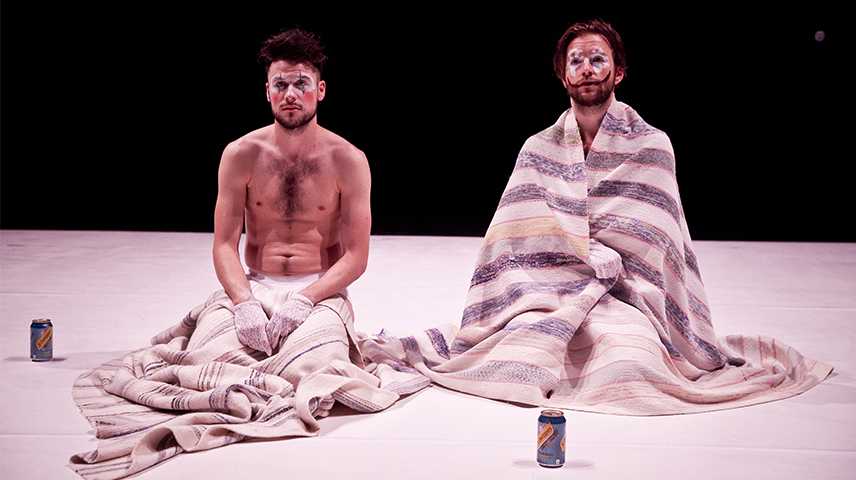 Choreographer and artistic director of MAYDAY, Mélanie Demers uses the stage as a platform to examine the role of the artist and uses theatre as a space to meditate on the fate of the world and individuals. Since its creation in 2007, MAYDAY has chosen to be a place of exchange and reflection, some sort of an artistic think tank, for the artists working with Mélanie Demers.
Director artistic of Danse mutante, Mélanie Demers has imagined an ambitious choreographic relay taking root in Montreal and spreading internationally; a project reinventing the concepts of collaboration and co-creation.
Danse mutante is a duo performed by Francis Ducharme and Riley Sims destined to multiple mutations as it will pass through the hands of four female choreographers scattered on three continents: Mélanie Demers (Montréal), Ann Liv Young (New York), Kettly Noël (Bamako) and Ann Van den Broek (Antwerp/Rotterdam). Each choreographer will be invited to create her own version of the piece by remixing, reinventing and corrupting its last version.