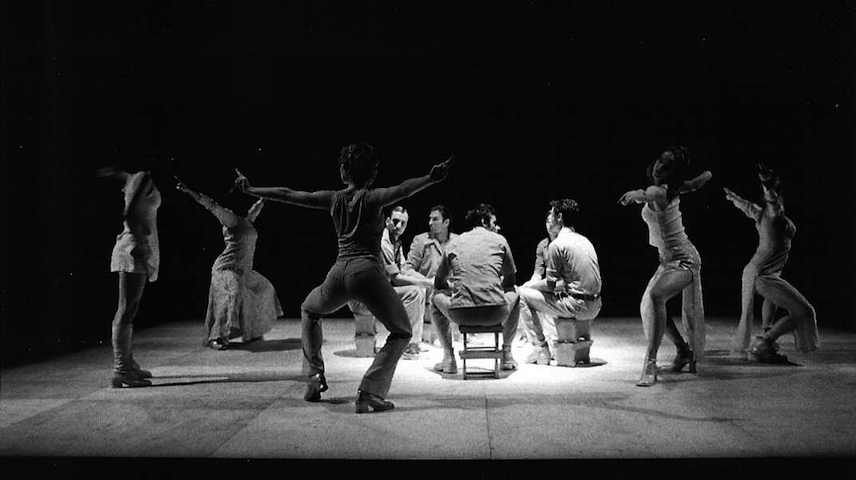 In 1998, Harold Rhéaume tackles his first great work: The Ten Commandments. A piece that then raised complex issues about values and moral codes that support living together.
To celebrate the company's 20th birthday, Le fils d'Adrien danse revisits this mythic piece, iconic of the work of its creator. Rhéaume reunites ten interpreters on stage to explore social tensions through the prism of the Tables of the Law.
LES DIX COMMANDEMENTS – RENCONTRES 1998 – 2021
What happens when dancers performing the same role meet more than 20 years after the work was created?
To encourage reflection on transmission and memory, and to honour the participation of dancers in the creative process, the FJPP and Le fils d'Adrien danse are organizing ten meetings between the original and current dancers of the work Les dix commandements. The artists will be invited to talk about the work, its meaning and its score.