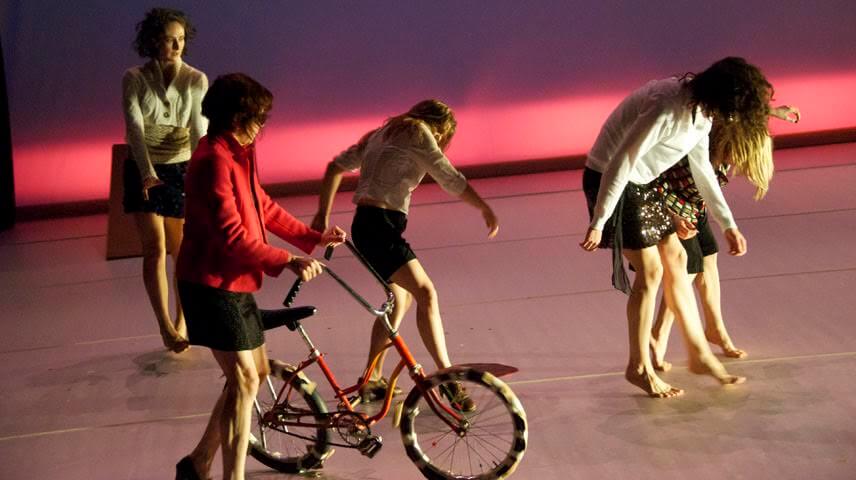 Louise Bédard Danse : the company's primary mandate is the creation and production of original works of contemporary dance, mainly those of our choreographer and artistic director Louise Bédard. Louise Bédard Danse aims to develop quality work, centered on the human experience, with the creative input of talented artists and collaborators, mindful of our core values: respect, honesty and cooperation. Founded in 1990, the company is constantly working on new ways of creating and thinking about dance.
The following abstracts included in the médiathèque will offer you an opportunity to discover the production issues of the re-staging of Cartes postales de Chimère. From special moments, to the heart of the creation you are invited to meet through words, images and dance the dancers and the choreographer's world.
La Démarquise – Dancers: Gabrielle Surprenant-Lacasse, Sarah Williams, Alanna Kraaijeveld, Marie Claire Forté and Miriah Brennan. Photo credit: Valeska G.