Se mouvoir dans l'archive / Moving through the archive
The FJPP is very pleased to be participating in the project Se mouvoir dans l'archive/ Moving through the archive, a production by Galerie UQO with choreographer, dramaturg and dancer Hanna Sybille Müller.
In the fall of 2019, director/curator Marie-Hélène Leblanc invited Hanna Sybille Müller to work with the visual and textual archives produced by Galerie UQO since its foundation in 2015. Her contemporary dance interpretation of the projects, activities, movements, and administrative archives of the gallery and the people who work with it is part of a willingness to question the medium of the exhibition and everything that is inherent to it.
Over the course of the one-year project, we'll be featuring the series Carnets d'une chorégraphe (A choreographer's notebooks)—a collection of gifs and short texts revealing the artist's research and creative process, as well as the final performances. In tandem with collaborators Nate Yaffe and Lauren Semeschuk, Hanna Sybille Müller explores a variety of themes, including bodies during the COVID era, non-movement, and haptic documentation.
Galerie UQO is a university gallery committed to the development and enhancement of contemporary artistic and museum practices in Quebec, Canada and internationally through research, creation, education and dissemination.
Hanna Sybille Müller is a choreographer, dramaturg and dance artist living in Montreal. Her work focuses on language, movement and its interrelationships. She is interested in the strange, magical and ordinary potency of both language and the body, and how they affect each other.
More information on the project here: https://galerie.uqo.ca/evenements/20200916
A Galerie UQO production in collaboration with the Fondation Jean-Pierre Perreault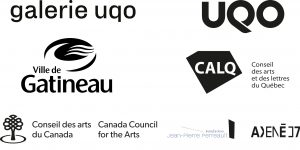 ---
September 21, 2020
Movement 1: Nate Yaffe
Here the first "movement of the week" introducing Nate Yaffe. Since such a long time I wanted to work with Nate and now it started in a park – in distance but working together. Nate created the term "parkness" which follows me since this week of parkness in June when we started the project Moving though the archive in collaboration with Galerie UQO.
---
September 28, 2020
Movement 2: Lauren Semeschuk
The second "movement of the week" introducing Lauren Semeschuk. To me Lauren is the magic shaker. She also reminded me that "dancing your ass off" can be used as one method to get through anxiety and panic attacks. Moving through the archive in collaboration with Galerie UQO.

All photos by Andréa de Keijzer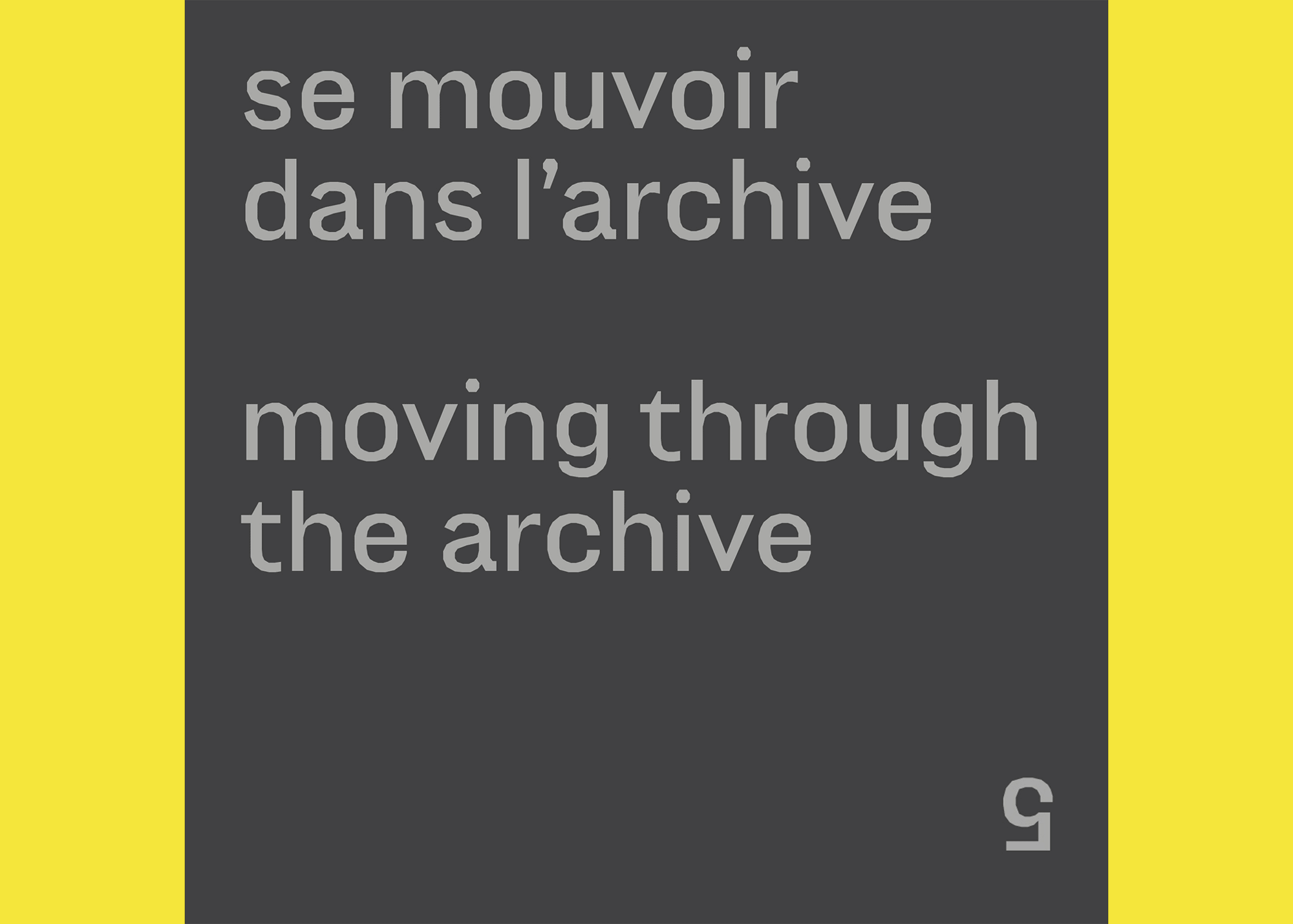 ---
October 5, 2020
Movement 3 : Hanna Sybille Müller
Choreographing movement is often difficult for me as no movement makes sense. Why this movement? What does it mean? It sometimes takes me weeks to undo my brainy body to finally move. This summer after three months of almost no-movement, anxiety and instability, movement became something so joyful especially in the company of Lauren Semeschuk and Nate Yaffe. Movement + exchange + parkness was one of my favourite summer cocktails. Thank you Galerie UQO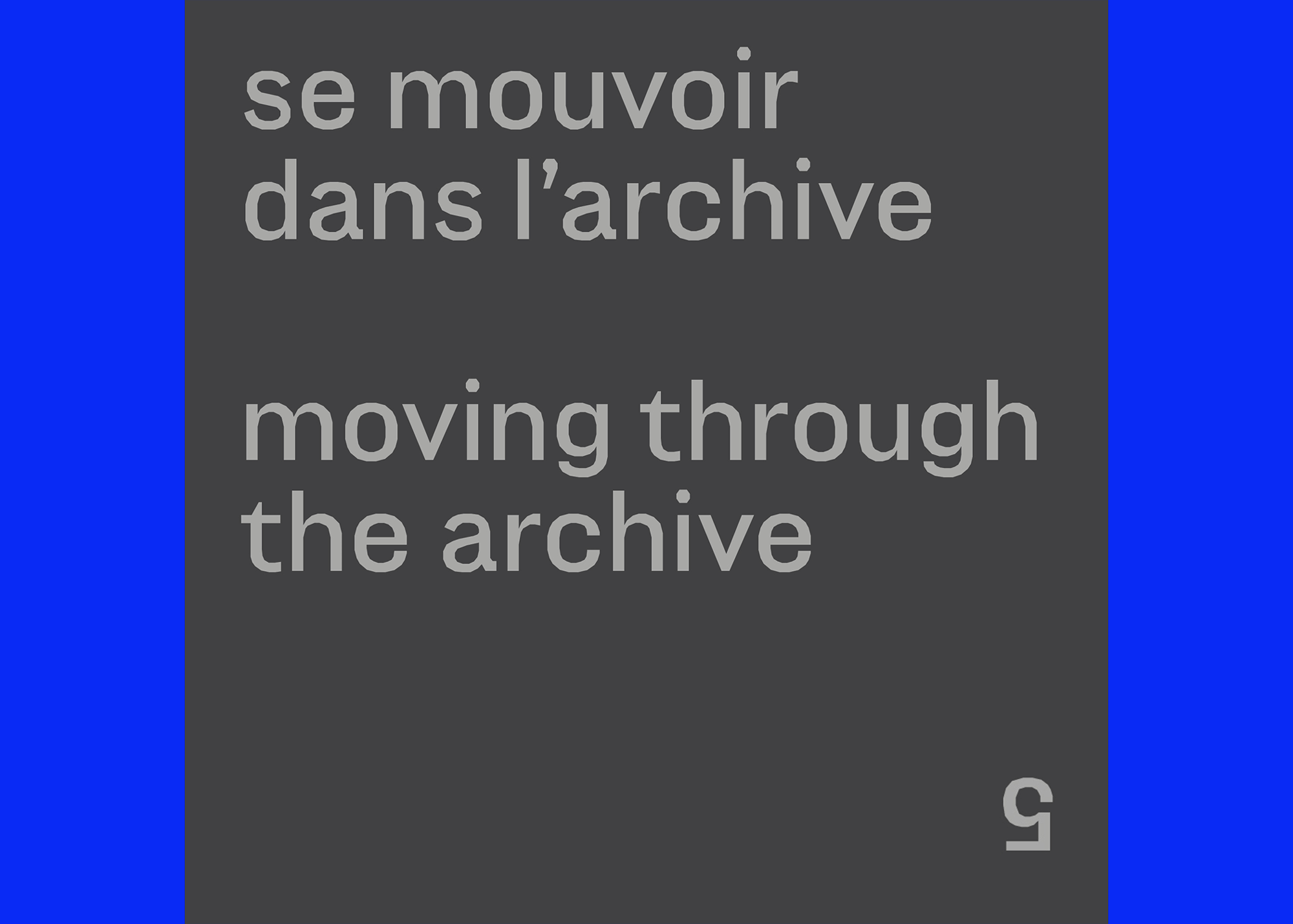 ---
October 15, 2020, Galerie UQO
Movement 4
First time alone in a studio since month. Working with meditation, automatic writing and archives. I got to know automatic writing as a practice of the surrealists but Sandra Huber showed me that "Automatic writing, is also called spirit writing, and introduces a hidden feminist media history that puts into question the role of the author, divisions between automaticity and creativity, legibility and illegibility, and the porosity of the (writing) body." Wow! I was doing this for years and I keep doing it but Sandra changed my way of seeing the practice and that changes the practice. Working with the exhibition La constraint of Simon Guibord exhibited at Galerie UQO in 2015. My first constraint was choreographing running and walking and … breaking the rules.
---
October 22, 2020, Galerie de l'UQO
Movement  5
One of the biggest constraints for this project is that I'm documenting my own movement. This produces a lot of empty, blurry and half-out-of the frame images. So, it is a little fake and out of focus but it's also real. While writing this I'm thinking of my friend Andrea de Keijzer. A while ago she had sent me an article about Haptic Visuality by Laura U. Marks called Touching with the Eyes. "Haptic visuality sees the world as though it were touching it: close, unknowable, appearing to exist on the surface of the image. Haptic images disturb the figure-ground relationship."

I think I might practice haptic documentation…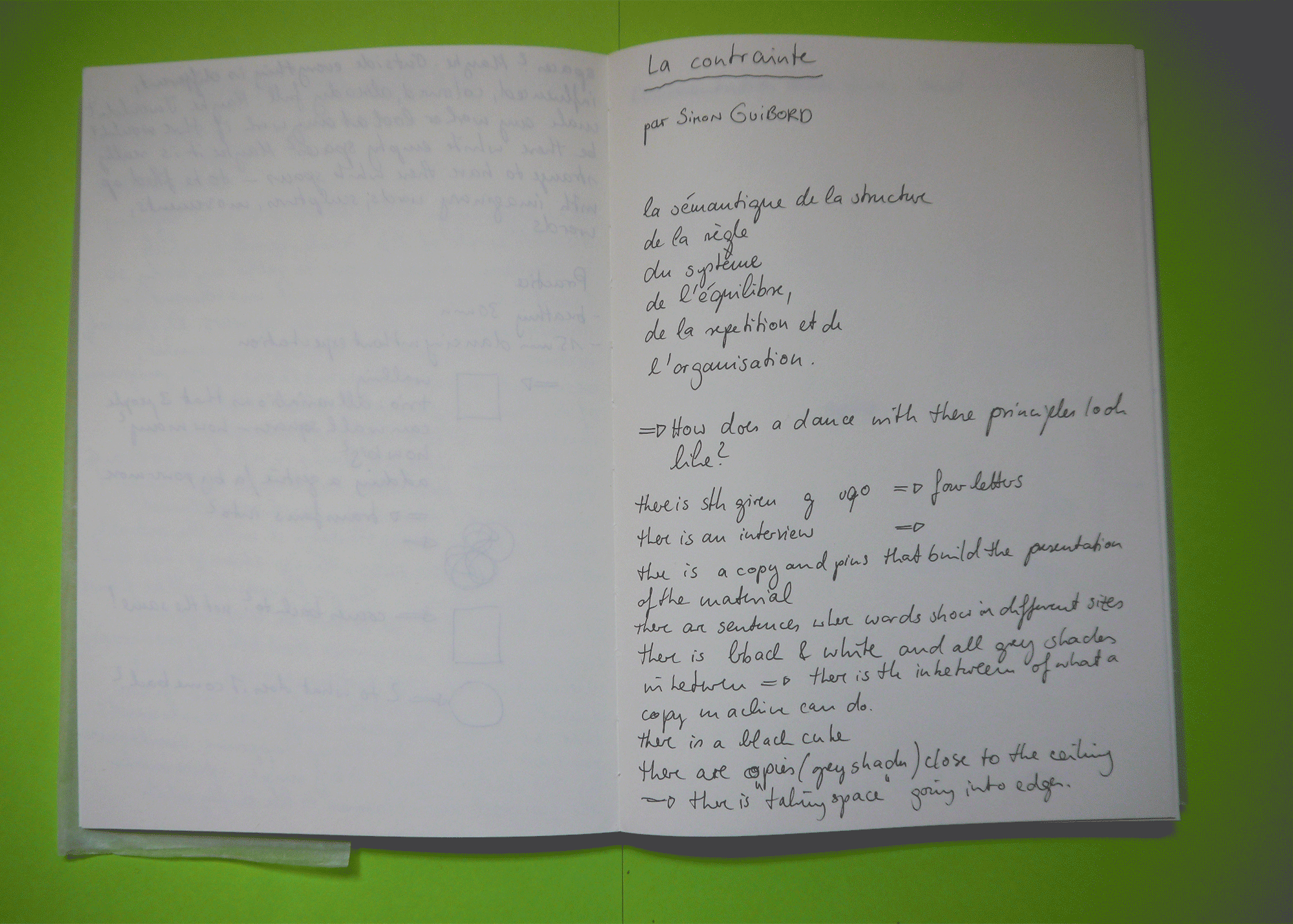 ---
October 29, 2020, Galerie UQO
Movement 6
Repetition is maybe one basic tool I use often/always to make or think about dances. It also was one of the words or concepts that Simon Guibord worked with, creating the first exhibition for Galerie UQO. I have a book of Gilles Deleuze titled Repetition and Difference. One of those books I want to read entirely but when I actually start reading it, I can only read a few sentences and then my mind starts spinning so that I don't get any further. It's so dense that it asks for breaks so I'm also working on pauses.

Here one of those sentences:

"In every respect, repetition is transgression. It puts law into question, it denounces its nominal or general character in favour of a more profound and more artistic reality." p.3, Repetition and Difference. Bloomsbury, London 2014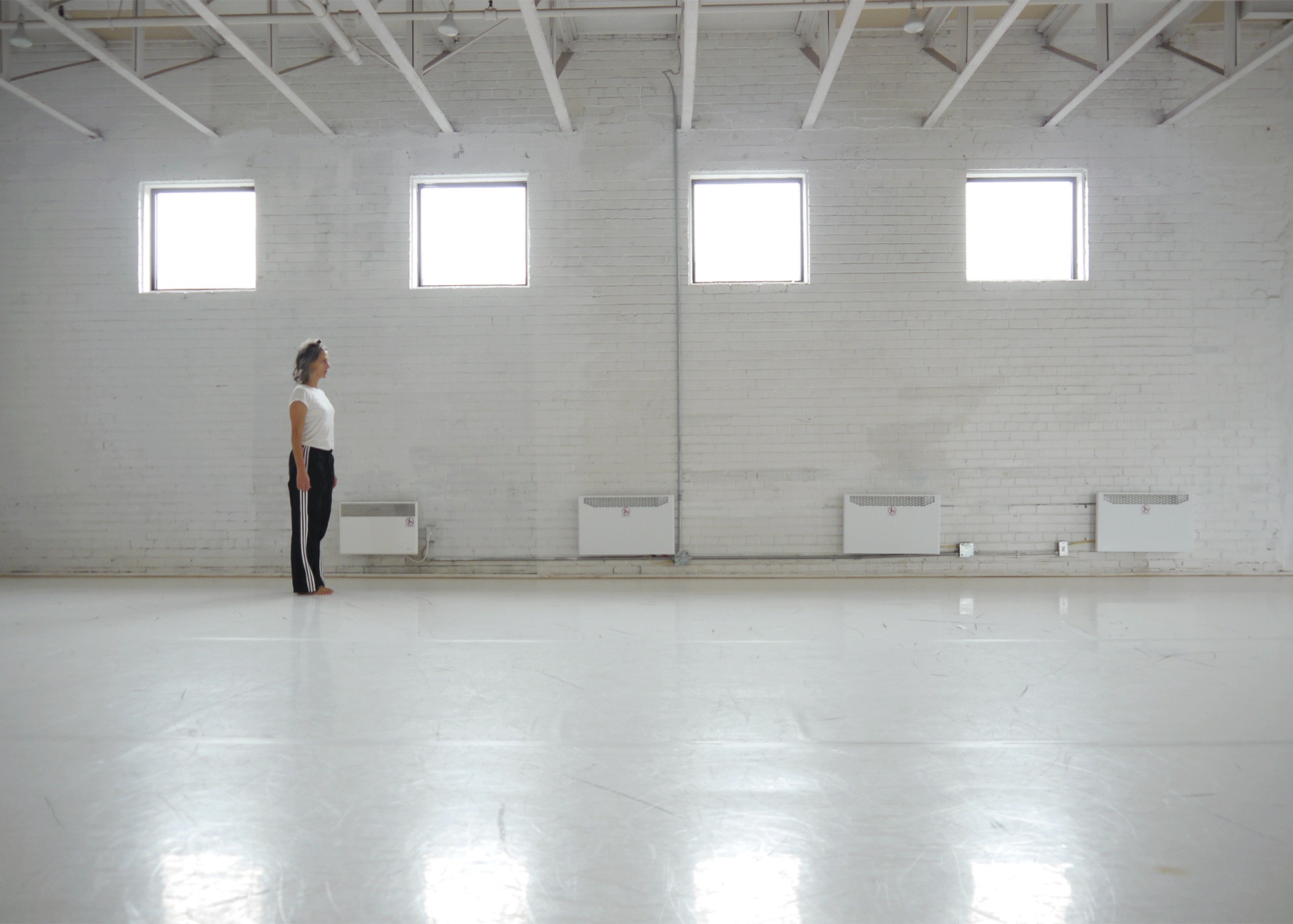 ---